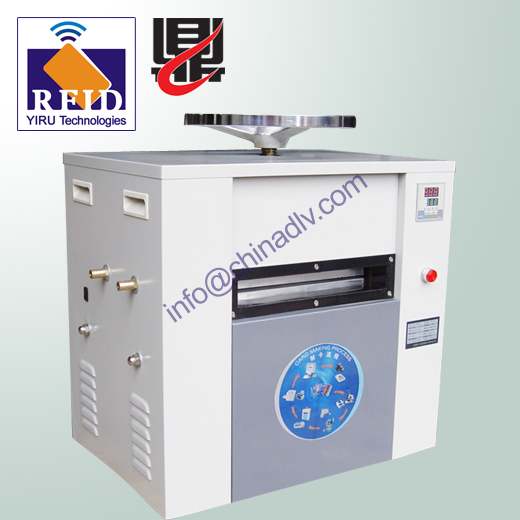 PVC card laminator.The temperature is controlled by the digital meter, which automatically carries on
all the processes of heating, keeping a stable temperature , cooling. When the procedure is over, it will sound out
a warning.The laminator is cooled by both air and water.You can add pressure directly through the handle wheel.
The machine is marvelous with a fine-looking appearance,stable performance, simple operation,advanced designing,
reliable quality. High-quality heating and cooling elements make both heating up and cooling down well distributed,which
avoids the wastes caused by excessive temperature differential because of the slow heating up and cool cast iron elements.
Now it can laminate IC & ID cards.
Lamination Size:210*297mm
Pressing Method:with handle wheel
Cooling Method:water cooling and air cooling
Layers: 1~10sheet
Room temperature~180C
Voltage:220V
Power:220VAC 50Hz
Efficience:>400cards/h
Net Weight: 120kg
Size: 750mm*470mm*750mm