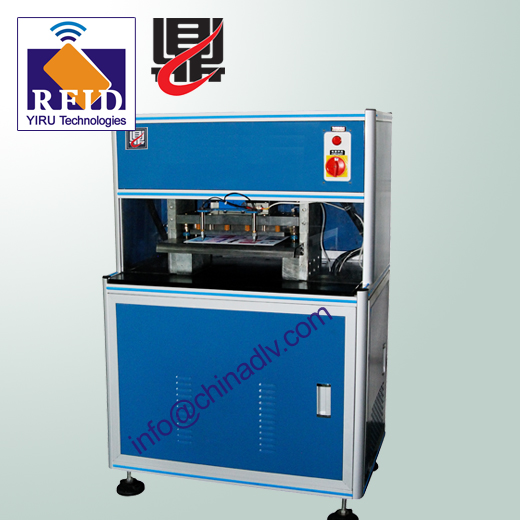 The product name:DL-5Y Five Card Punching Machine
Introduction:
1. Electric Photo Eye to control position.
2. Stable of import hydraulic pressure or Motor Punching Preussre, save power and high speed.
3. High technology with production, easy to check if have problem.
4. PLC control so that easy to operate machine.
5. Punching mold made of import Japanese iron, high quality.
6.Can also be used for punch plastic cards and paper card and aluminium foil and other mateials.
7. With professional high sensitivity photoelectric device reads the positioning identification sign, accurate and reliable. Imported hydraulic pump, low noise, large flow. The hydraulic oil cylinder, smooth cutting, low noise.
Technical Parameters:
| | |
| --- | --- |
| Model | DL-5Y Five Card Punching Machine |
| Suitable for | PVC¡¢ABS¡¢PET¡¢PETG¡¢Teslin Card ¡¢Paper card |
| Punching Size | 85.6¡Á53.9mm (International credit card size) |
| Feeding size | A4£¨210¡Á297mm£©or A3+ (5¡Á2 5¡Á3 5¡Á4 5¡Á5) |
| Punching Thickness | 0.1-1.5mm |
| Punching Mold | 5 die punch 5pcs card per time |