| | |
| --- | --- |
| Products | |
| | |
| --- | --- |
| Contact us | |
Wuhan Yiru Technologies Co.,Ltd
ADDRESS£º
Head office:8F,Shenglong Plaza,Wuhan Economic Technology Development Zone,Wuhan City.
CONTACT INFO£º
Tel£º+86 18916168665
E-mail£ºinfo@chinadlv.com
penny@chinadlv.com
Skype£ºchinadlv
QQ£º1982528509
Whatsapp£ºcardmaterials
Weixin£ºcardmaterials
Stainless steel laminating plate A4/A3 glossy/matte
From£º Add£º2018-7-27 12:17:03 Onclick£º1892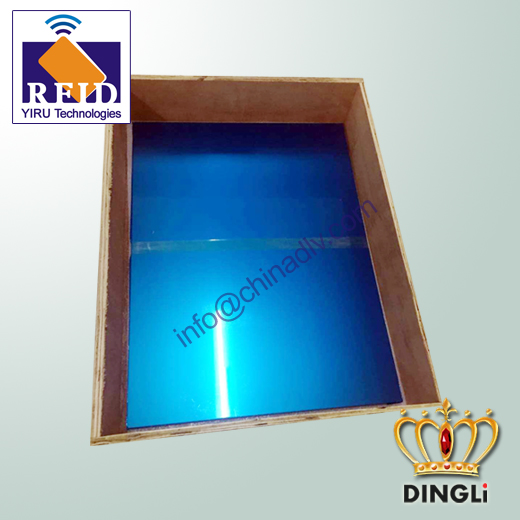 Polished lamination plates for laminating plastic cards
Specifications
1.Thickness: 0.6-1.0mm
2.Surface :Glossy finished
3.Size: available to customer request

Description
Considering of the characteristic of plastic card production and other factors, the high quality lamination plate researched and developed by GNT can meet the requirement of the lamination of ISO international standard bank card, it is suitable for all kinds of card production.
1.Suitable for lamination of banking cards and other high quality gloss cards.
2.Moderate brightness and micro grain onthe surface can avoid the adhesion to the plastic sheet and the bubble formed.
3.Excellent resistance of oxygenation and erodibility can decrease the erode to the gloss plates greatly
4.Long life-span time due to high quality of alloy materials and special metal processing.
5.Available in polishedndblast and other customized design.
6.Stable quality under elaborate processing and quality control.
7.Four edges deburred and corners removed for safety consideration.
The previous

£º Matte metal plate for card lamination
The next

£º Keyfob